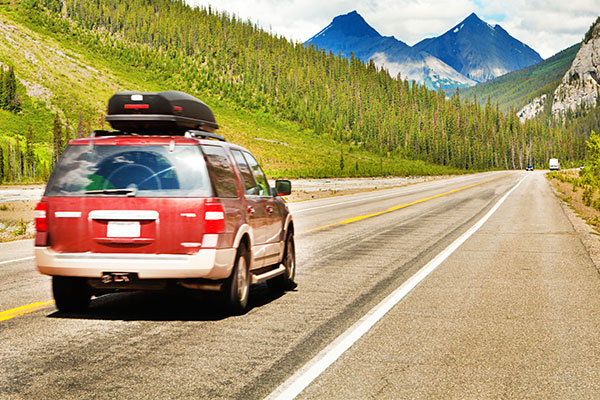 Here is a list of the 7 most important things to check on your car before a long trip to help you avoid having to deal with a repair on the road.
1. Check up on Maintenance and Repairs: Just like your annual medical exam, your car has regularly scheduled maintenance that needs to be addressed. If you are really good about this, you can check this off the list and move on to the next point. If you are like the rest of us, get your owner's manual out and take a look.
2. Check your fluids: Fluids are critical to the overall health of your car. Your car needs oil to lubricate the engine, antifreeze to regulate its temperature, and washer fluid to maintain good visibility.  It only takes a few minutes to look over all of these things. If you are low on an important fluid, you will be happy that you caught the issue before your trip, instead of being stranded on the side of the road in the middle of nowhere.
3. Check your tires: Tires are a very important safety feature and are one of the most common sources of trouble on a long trip. You can avoid calling roadside service for a flat if you do a quick check of your tires before you leave.
4. Brake check: The last thing you want is to have a brake problem while cruising down the highway during peak travel times. Make sure your brakes are in good condition before you head out.
5. Battery charged? Check to see if the terminals or posts on the top or side of the battery have a lot of corrosion. The positive terminal will generally have more than the negative. If there is a lot of corrosion, then clean it off (a good service will check the connections for you). Baking soda and water will neutralize the acid on the terminal, but you have to take the terminal off and clean both sides for this to work properly. It doesn't help to just clean off the top of the terminal. If you have corrosion and have had the vehicle serviced recently, give the shop a call because it takes more than a month for that to build up!
6. Emergency kit packed? You should always carry these items in your car, but you should check your pack before you embark on a long trip. There are many more items that you can add to your vehicle that can be a huge aid in a pinch, but these are the basics.
A set of jumper cables or a fully charged jumper pack
First aid kit
Reserve food and water
Flashlight
A small tool kit – Include a 8mm or 5/16 wrench in your car tool kit. This wrench will fit on most battery side posts if you need to loosen them when jumpstarting your vehicle. Side posts are flat washers on the side of the battery. Loosening them, adjusting the cable (a little), and tightening the washer again may help your connection if you are having problems jumpstarting your car.
Disposable wipes: You can also use a rag or paper towels.
7. Is all of your paper work in the car? You never know when you are going to need your important paperwork. Hopefully it is not because you have been pulled over! In any case, double check that you have all of these documents in your car before you leave on a long trip.
Proof of Car Insurance
Vehicle Registration
Drivers License
Road Side Assistance Contact Number
Owner's manual
Warranty information
Article Provided By: PedalsandPumps.com