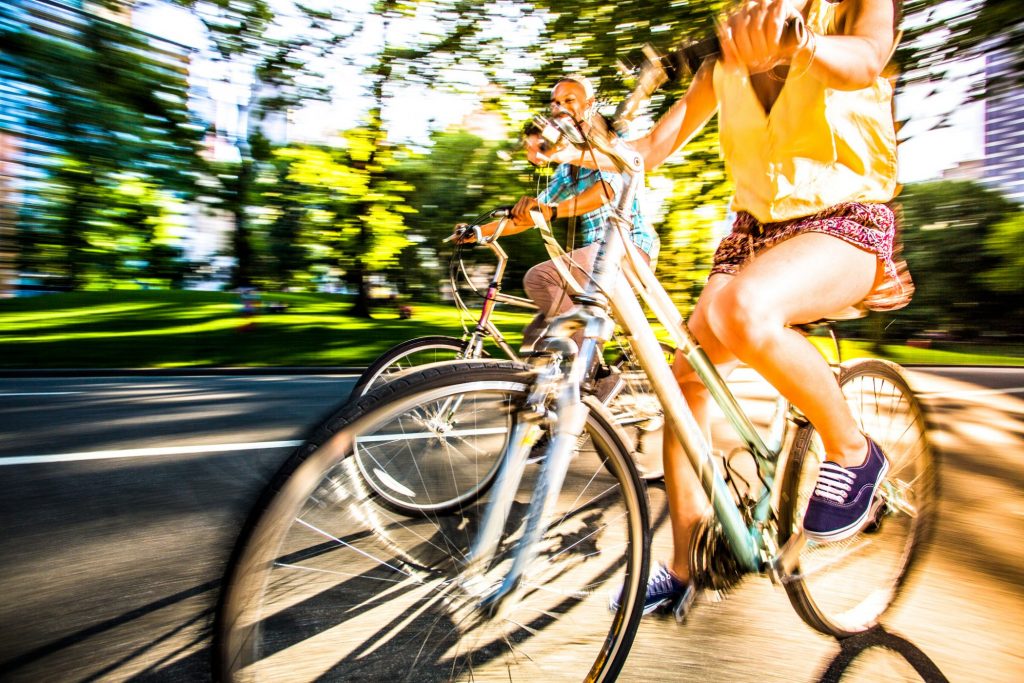 No money in the budget for an exotic vacation this year? Don't despair. You can plan a fabulous, fun "staycation" in your hometown, full of spontaneous and invigorating new experiences (including plenty of downtime and some of the fun things you haven't had time to do). With a creative mindset, you can have a fun vacation at home for a fraction of the cost of traveling. Here are some ideas to get you started.
Set a Budget.
You aren't paying for airfare or a week's worth of lodging and meals out, so you can get creative with spending when you vacation at home. Figure out how much you can extend from your everyday budget, then relax and enjoy yourself within those limits. Remember, one of the biggest benefits of any vacation is having loads of free time without rules and obligations.
Send Your Brain to the Beach.
As if your body were there, too, let co-workers know you will be unavailable. Tune out emails and other distractions on your phone and computer. Catch up on errands, chores and grocery shopping beforehand. Tempted to tackle a house project? A fix-and-clean staycation will leave you … needing a vacation. Unless you will enjoy painting your living room or planting a new tree, let the project wait for a future weekend or day off.
Turn Routine on its Head.
This is especially fun for young kids. Make eggs for dinner or eat dessert for lunch. Wear pajamas all day. Camp out in the living room or backyard. Stay up late. Get creative. This is still a vacation even if you're at home, so let loose and have fun.
Empower Your Kids.
Each family member takes turns choosing an activity for the day. This may be as simple as a board game, a bike ride or cruising to the mall. Say "yes" to your kids whenever possible, even to your teenager who wants to spend the afternoon alone in his or her room.
Be Spontaneous.
At least one day, plan absolutely nothing and see where the day takes you. Sit on a café patio, go shopping, visit the library, go for a walk or take a nap. When a creative idea for something fun to do on your vacation at home strikes, go do it — right now.
See Your Hometown Through Foreign Eyes.
Check local tourism websites and brainstorm new destinations and activities — be that a special hike, art exhibit or sporting event. Venture to a museum or bookstore that you have been meaning to visit.  Plan a fun staycation a few towns or neighborhoods over. Then bike their trails, learn about the local history, eat in their restaurants and pop into their shops.
Book a Mini-Vacation.
A week skiing Vail or surfing in Costa Rica was out of the question, but perhaps you can afford an evening on the town and an overnight stay at a hotel or B&B. Weeknights go for less. Check websites for last-minute deals. Request an early check-in or late checkout so you can lounge with a book or good movie. For an added bonus, schedule for your house to be cleaned while you are away.
Visit a Faraway Place—at Home.
Pick a country and spend the day learning about it. Dress in traditional clothing, cook the food (or go out to eat it) and play a game native to that culture. This idea requires a bit more effort and will force you to get creative, but since your vacation is at home, you've saved some energy by not planning hotels or plane tickets.
Learn More about Something you Enjoy.
Scout newspaper, university and museum websites for events and classes. See an author speak, learn how to play chess, grow orchids, rock climb, taste wine or cook Korean food.
As with a regular vacation, a "staycation" is only as successful as the effort and planning you put into it. Your only limits are your creativity!
Article courtesy of SmartAboutMoney.org.