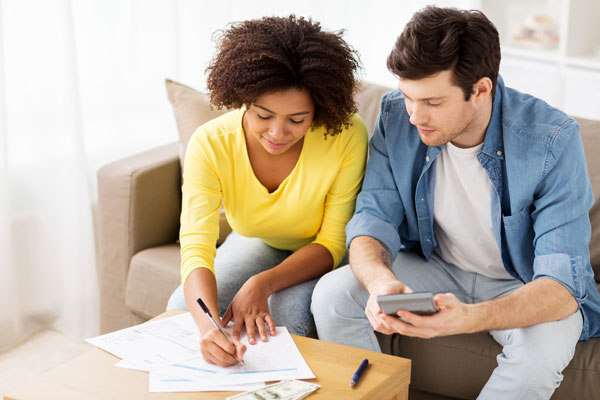 It's that time of year again! Tax time.  Many Americans have already filed. If you haven't yet, no worries! You have until April 15th. If you are receiving what seems like a very large refund, you may be having too much withheld! It may be wise to take another look at your W-4 and adjust your withholding allowances.
Resist the Urge to Splurge
While it may be exciting to be receiving a refund, it does not mean that it's time to go on a wild shopping spree! There are many great ways to put that money to good use and fit your financial wellness needs. Here are just a few suggestions:
Add to your Emergency Fund (Or start one if you haven't yet!)
The best way to avoid crippling debt is to prepare for the unexpected. If you already have an emergency fund set up, then great! If not, now is a good time. Experts say that six to eight months' worth of your living expenses is adequate. Better safe than sorry!
Pay off High-Interest Debt
If your credit score is hurting due to existing debts, you could use your tax refund to start paying them down. Focus on getting the highest interest debts paid off first.
Start a Savings Account
Planning on making major purchases in the future? Consider putting your tax refund into an itemized savings account. Set your budget categories and work towards reaching those savings goals.
Spend it on your needs
Have you been procrastinating on something that you probably shouldn't have? Get it done! Some common needs might include car maintenance, dental work or medical needs.
Refinance your Mortgage or Make Home Improvements
Refinancing a mortgage can save thousands per year however, you are still required to cover closing costs or fees.
Maybe you're comfortable with your current mortgage rate. What is your next home project? Tax refunds can certainly help you remodel that outdated bathroom. If you allocate your tax refund to something else but still really want that bathroom, consider a Home Equity Line of Credit to help cover that project cost.
Invest in an IRA
Want to grow your tax refund? Save for the future! Consider putting the money into an IRA. In just a few years your three figure investment could grow to four figures! Read about how Bridge can set you up with an IRA by clicking here.
These are just a few ways that you can make the most of your tax refund. Stay away from meaningless splurges. Make smart decisions that will improve your financial situation and plan to do the same thing next year! You will be happy you did.