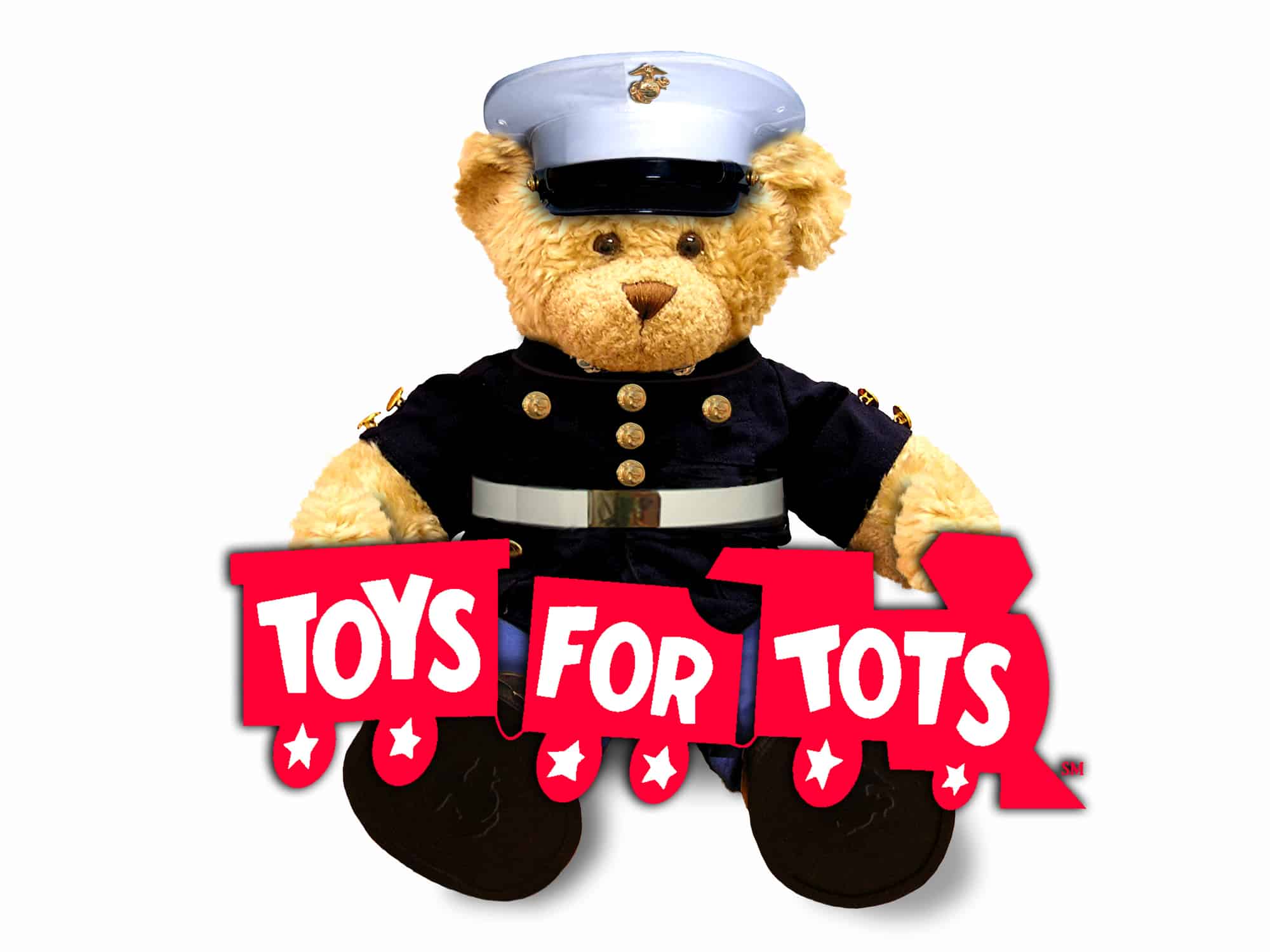 Toys for Tots was started in 1947 by Major Bill Hendricks of the United States Marine Corps Reserve with the goal to bring holiday joy to less fortunate children. A handmade doll crafted by Bill Hendrick's wife was the original inspiration for the program and also the first donation! In just the first year, the organization collected and distributed 5,000 toys. The Toys for Tots program has snowballed into an international impact since then. With 556 million toys distributed to support over 250 million children, this program has gone above and beyond in living up to its name.
Today, Toys for Tots is directed by the Commander of the Marine Forces Reserve with the assistance of their staff. Local campaigns are conducted in all 50 states, D.C., Puerto Rico and the Virgin Islands. Collection periods last from October through mid-December. As toys are collected, they are sorted by age and gender. After the toys are collected, they are then distributed by program coordinators partnered with local social welfare agencies, church groups and other local community agencies.
This year in 2019, Bridge Credit Union is honored to be a part of this amazing effort. The Columbus and Dayton Bridge Credit Union locations will be participating as toy drop-off sites with the goal of collecting at least 200 toys between the three branches. The poverty rate in Ohio is 14.9% which means about 1 in 7 Ohio residents are living in poverty. Every donation helps and donating is easy! Simply walk into a branch and drop your toy donation into one of the big cardboard boxes in the lobby.
Locations and Hours
Columbus – Corporate
1980 W. Broad Street, Mail Stop #0000, Columbus, Ohio 43223
Hours: Mon-Fri 8am – 4pm
Dayton
409 E. Monument Avenue, Suite 105, Dayton, Ohio 45402
Hours: Mon – Fri: 9am – 5:30pm
Dayton – Downtown Premier Health
110 N. Main Street, 1st Floor, Dayton, Ohio 45402
Hours: Mon – Fri: 8am – 5pm
Can't make it into a branch?
Monetary donations are accepted by mail or online. The online form takes just one minute to fill out and can be found here.  If you prefer to mail a donation, you can print off a mail-in donation form here.
Bridge Credit Union wishes everyone a safe and happy holiday season. We hope that you will join us in contributing to a great cause. You can stay updated on our efforts by following us on social media.
#thebridgedifference
Sources: