Ingredients
2 1/2 sticks unsalted butter
1 c. brown sugar
1/2 c. granulated sugar
2 tsp. vanilla extract
2 eggs
2 3/4 c. all-purpose flour
1 tsp. baking soda
3/4 tsp. salt
2 c. semisweet chocolate chips
Directions
Preheat oven to 375º and line a large baking sheet with parchment paper.
Using an electric mixer, beat butter and sugars until light and fluffy, about 2 minutes. Slowly beat in vanilla extract and eggs.
In a separate bowl, mix flour, baking soda and salt. Stir into butter-sugar mixture. Fold in chocolate chips.
Roll dough into 1-inch balls, placing them about 2 inches apart on prepared baking sheet. Bake cookies for 10 to 12 minutes, or until lightly golden.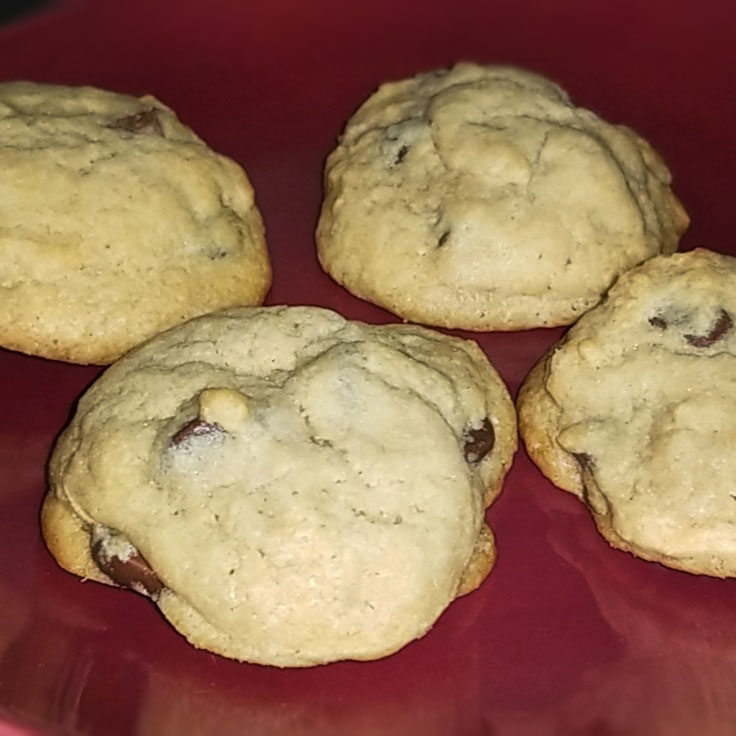 Recipe from delish.com