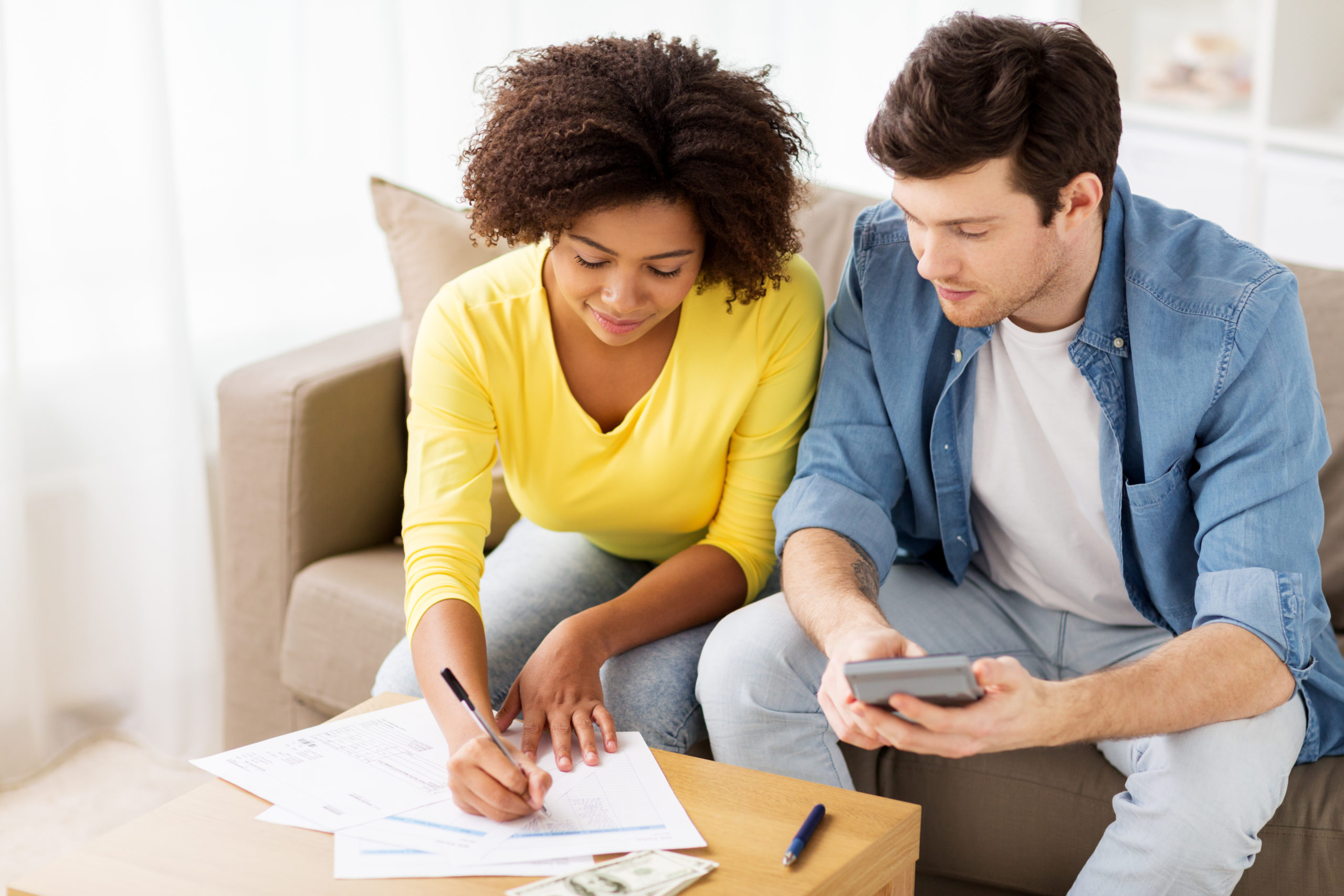 New year, fresh start!
2020 is the beginning of a new decade and a perfect year to set a new financial goal. According to the University of Scranton, 45% of Americans set a New Year's resolution. If you're struggling to set a financial goal, here are a few suggestions:
Sign up for credit monitoring.
With the increase in data breaches and fraud, it makes sense to take extra measures when it comes to monitoring your credit reports. It's also good to have for the sake of working towards improving your own score. Bridge makes it easy with Savvy Money. Savvy Money allows you to receive monitoring alerts, identify errors, review personalized tips and see the best rates available for you based on your score. To get started, log into online banking.  From there, click "My Accounts" in the menu and then click on "Credit Score".
Make a realistic budget and follow it.
Only about 41% of adults have a budget according to the National Foundation for Credit Counseling which is likely part of the reason for $1.08 trillion in credit card debt as of Q3 in 2019. The easiest way to organize a budget is to gather your bills from the past few months and also make a list of recurring expenses. Rank everything according to priorities. Items like housing, food, and healthcare would be top priority spots. Items such as entertainment or dining out would likely be lower ranking on the list. Once you establish a maintainable budget for each item, stick to your plan!
Add one month to your emergency fund.
According to the Financial Industry Regulatory Authority, more than half of Americans do not have an emergency fund. Medical emergencies or loss of employment can turn into a financial catastrophe if they are completely unprepared for. Paying yourself first is a good strategy. Simply set aside whatever amount is comfortable for you out of each paycheck. Make sure you deposit into your savings treating it as if it were a bill every pay period. Bridge offers a variety of savings options to help get you started. Click here for savings account options. 
You got this!
Sticking to a new year's resolution is a challenge for most. Remember to keep your goals achievable. Cheers to a new decade and taking a step in the right direction to reach an improved financial future! Bridge Credit Union wishes you the best in reaching your goals and is available via text for any of your needs.
Sources:
https://www.debt.org/faqs/americans-in-debt/
https://wallethub.com/blog/financial-new-years-resolutions/9202/