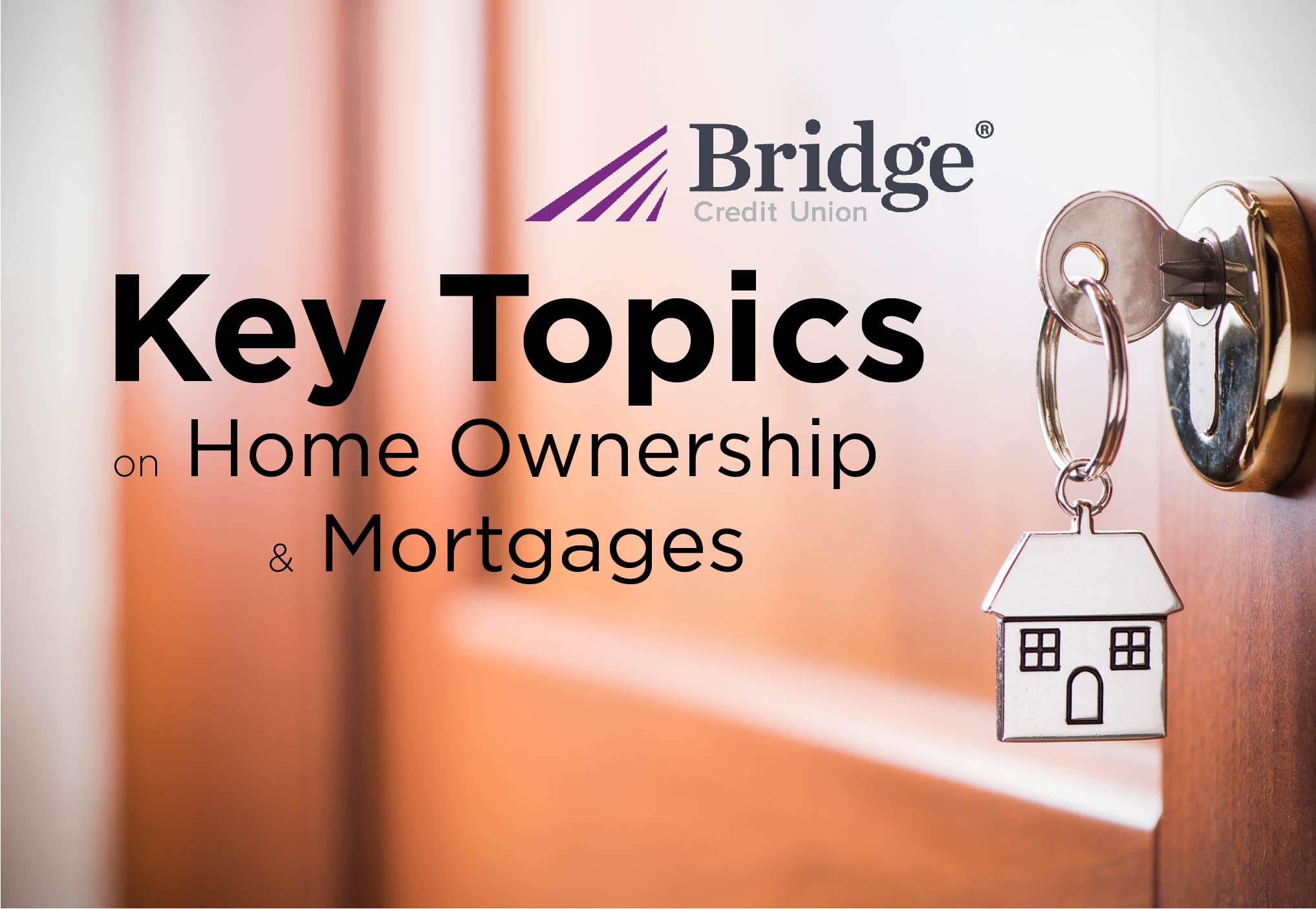 Bridge Credit Union is here to help you on your home-ownership journey, if you are buying, refinancing, or looking to make upgrades we have a simplified process and an application you can complete from your device of choice.  Shop for your new home with the confidence of knowing Bridge Credit Union is here to meet your financing needs.  Let us show you the Bridge Difference, learn more here about our mortgage products at  https://www.bridgecu.org/mortgages/  
 2021 Housing Market Good and Bad
Despite the pandemic 2020 was a busy year for the housing market. 2021 is expected to bring even higher demand with the busiest home-selling market since the 1980s. Zillow is forecasting a record-breaking 6.9 million homes to be sold. Despite the uncertainty brought on by the COVID-19 pandemic, the roll-out of the COVID-19 vaccine is expected to give potential sellers peace of mind and confidence, while record-low mortgage rates reassure buyers.   Check out Bridge Credit Union mortgage rates here.
2021 Who's Buying and Where
Urban living is expected to be in the highest demand, with millennials making up much of the home-buying market and they prefer urban areas over rural areas.  Another factor driving the urban revitalization in major cities is the supply woes of the suburbs as builders face challenges related to residential construction in suburban areas which include high cost for supplies and limited availability of skilled laborers to construct new homes.  Existing home updates will continue to see an up tic resulting in the solid sale of older homes with upgrades, or the potential for upgrades.  Bridge Credit Union offers home equity loans and lines to assist with remodels and upgrades, learn more here.
Buying and Selling in A Virtual Environment
Technology has changed the house hunting experience, allowing potential buyers to meet the challenges brought on by the pandemic with 3D tours online and virtual floor plans.  Virtual options allow potential buyers the ability to narrow down or expand their selections without having to leave their living room. Sellers have embraced the virtual experience also, making home tours more convenient by sharing all aspects of the home's potential value including community perks such as nearby parks, local dining, and shopping to attract buyers.
Zillow predicts that spring 2021 could be the hottest market season that we have seen in a while for both buyers and sellers as they suggest a springtime boom in the housing market.
Bridge Credit Union is here to help rather you are looking to buy your first home or dream, or if you are looking to making your current home what you have always dreamed of.  Learn more about or mortgage rates or products by clicking here.
Sources:
https://www.zillow.com/research/zillow-2021-housing-predictions-28516/