you could get a better rate with Bridge.

Transfer your existing balances today.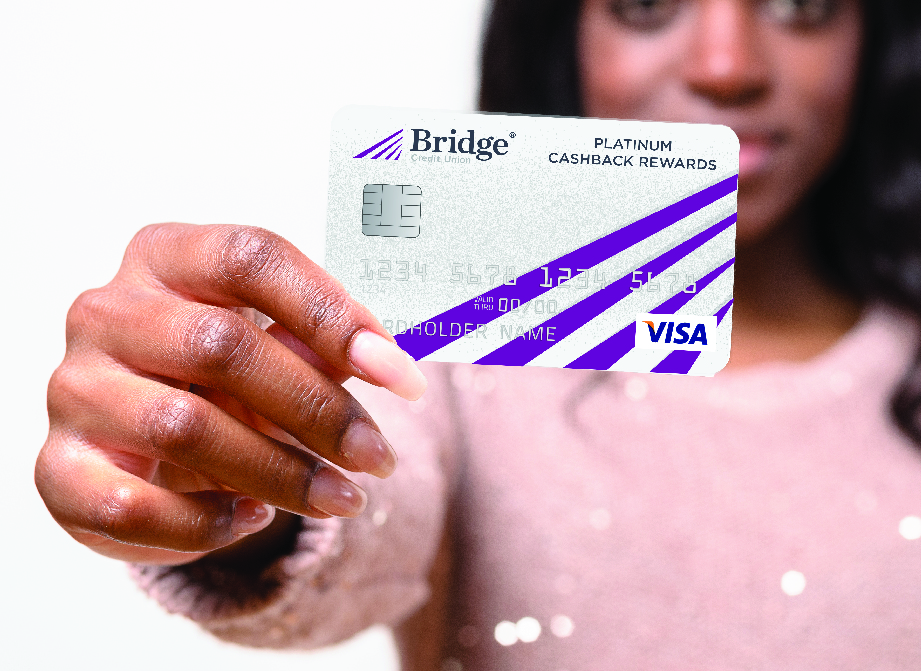 Bring your non-Bridge credit card balances to Bridge and get 1.50% APR* INTRO** Rate for 15-Months. Effective rate after 15-Month INTRO** 9.49% – 21.49% APR*.
Less Fees Compared to Most Other Credit Cards
With a Bridge Credit Card you have NO cash advance fees, NO balance transfer fees, NO annual fees & NO over-credit-limit fees.
Bridge's Platinum Visa Credit Cards give you rewards just for making your everyday purchases. You choose the credit cards and the rewards that are right for you.
Within our Bridge Credit Union mobile app you have more control over your credit card safety. By using our card controls you can prevent unauthorized use of your card. It allows you to freeze/unfreeze your credit card, setup transaction alerts or even cancel a lost/stolen card.
If you have an existing Bridge Credit card you can simply request a balance transfer (from a non-Bridge Credit Card) by filling out the form below.
You may apply for a credit card line of credit increase by filling out the form below.
If you have questions you can text "LOAN" to 614.466.4988 or give us a call at 800.434.7300.
Complete Terms and Conditions
*APR=Annual Percentage Rate. **The 1.50% APR Introductory rate is valid for 15 months from the time of the balance transfer made within the promotional period. Valid on new money balance transfers only. Not valid on balance transfer funds from existing Bridge credit card(s) or loans. Not valid on purchases or cash advances. When the introductory period ends, balances will revert to the prevailing APR based on your creditworthiness and credit card type (Visa Platinum Rewards Card or Visa Platinum Cashback Rewards Card). WSJ Prime Rate is used to determine APR. The Index will be determined by the Prime Rate on the 1st day of each month. Minimum Credit Score required, not all applicants will qualify. Refer to original Credit Card Terms and Conditions for the rate that will be in affect at end of the intro period. Eligibility and offered rate may vary based on creditworthiness. +MESSAGE & DATA RATE CHARGES MAY APPLY. Bridge assumes no liability for any costs associated with text messages. Offer expires 03.31.20. Offer subject to change at any time. Bridge membership required. Rates valid as 12/23/2019.