About Credit Unions
How does it work?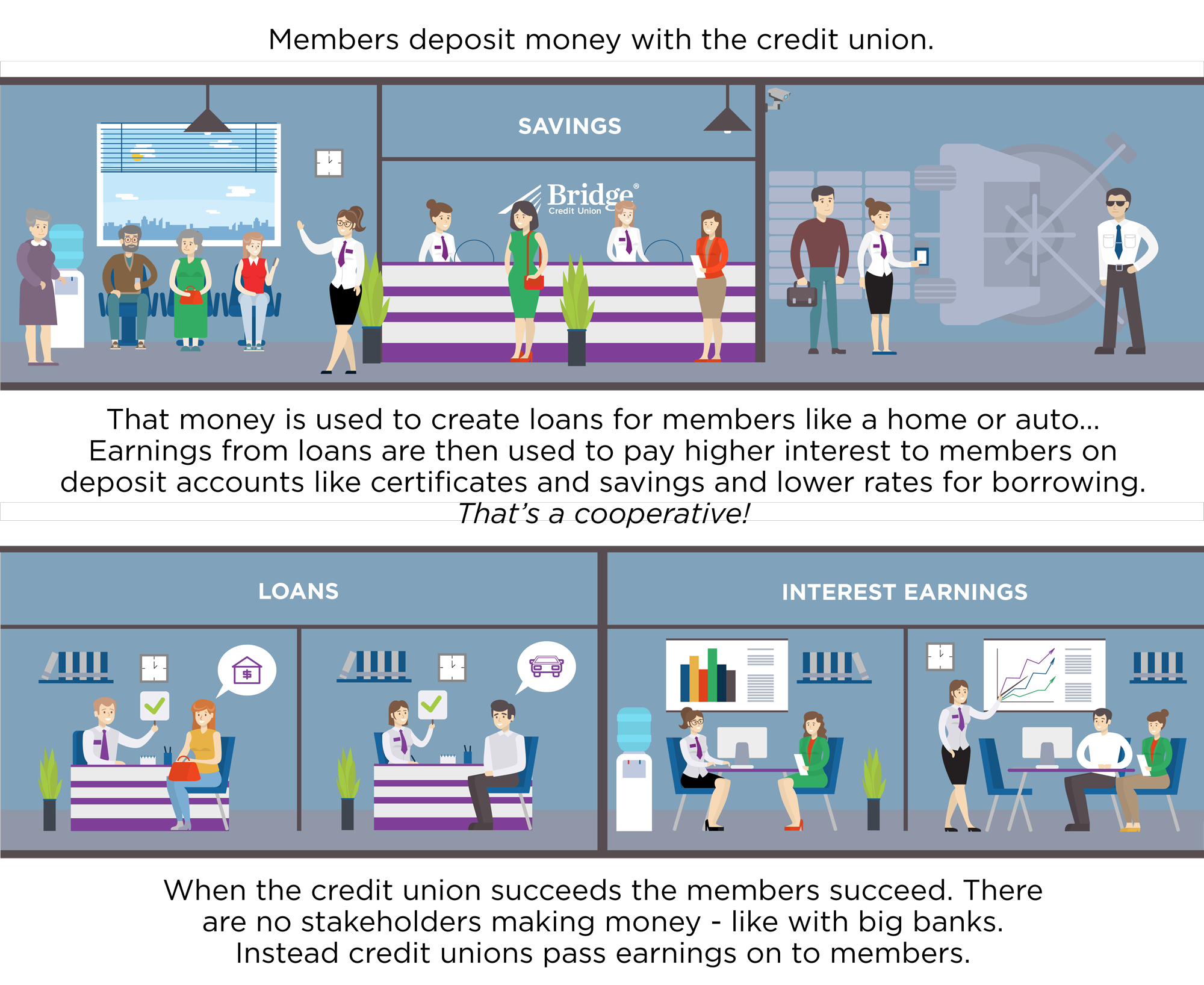 What is a credit union?
In the past decade, America's financial institutions have received a lot of media attention – and not all of it has been positive.
In fact, Gallup analysts report 2010 as being an all-time low (18%) of Americans' confidence in the banking industry. Needless to say, the financial crisis from 10 years ago has made a huge impact in Americans' lives.
89% of members prefer credit unions over banks
Credit Unions saved members 9.3 billion in 2015
Credit Unions are 2x more likely than banks to offer free checking
76% of credit unions offer free checking accounts to members
Sources: CUNA Member Activation Survey, CUNA Membership Benefits Report, Bankrate 2016 CU Checking Survey