International Credit Union (ICU) Day®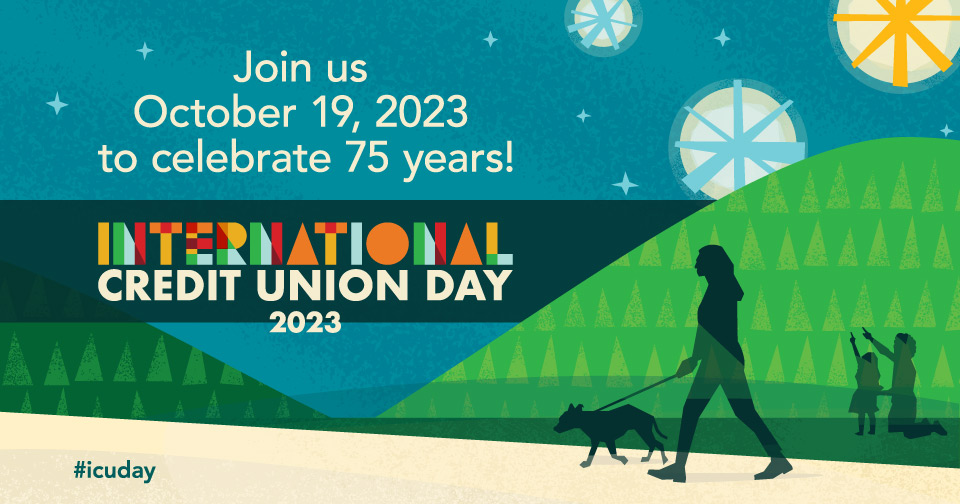 When is ICU Day?
On October 19, 2023, Bridge Credit Union will join over 56,000 credit unions around the world to celebrate International Credit Union (ICU) Day®. This year marks the 75th anniversary of International Credit Union Day®.
What is ICU Day?
ICU Day highlights the many ways that credit unions across the world help members work towards achieving their financial goals. We take this one day to look at what Credit unions have been providing community members, particularly the underserved, since the mid-1800s. The credit union founders recognized that by helping members achieve financial well-being, they help the whole community to thrive. This ideal became part of the foundation of the credit union movement.
Credit unions were built on the principle of "people helping people." We've seen that philosophy in action for more than 100 years. Bridge Credit Union is honored to be a part of this proud tradition.
What is happening at my local branch for ICU Day?
Bridge invites both members and nonmembers to visit your nearest branch to celebrate this day. Enter to win a prize by participating in our *coloring contest. You can also enjoy some free treats and learn about our online services. We will share member stories and event highlights on social media using #ICUDay.
International Credit Union Day® is brought to you by Credit Union National Association and World Council of Credit Unions. This year's event is proudly sponsored by elan™.
*Coloring Contest Rules
To download a coloring page, please visit here . All entries must be turned in to your local Bridge or Struthers CU credit union branch before the close of business on Thursday, Oct. 19, 2023. Only 1 entry per person. A winner will be selected from each branch. Winners will be notified by Monday, Oct. 23rd. No purchase necessary. Credit Union membership is not required.