Joseph W. Gentry Educational Scholarship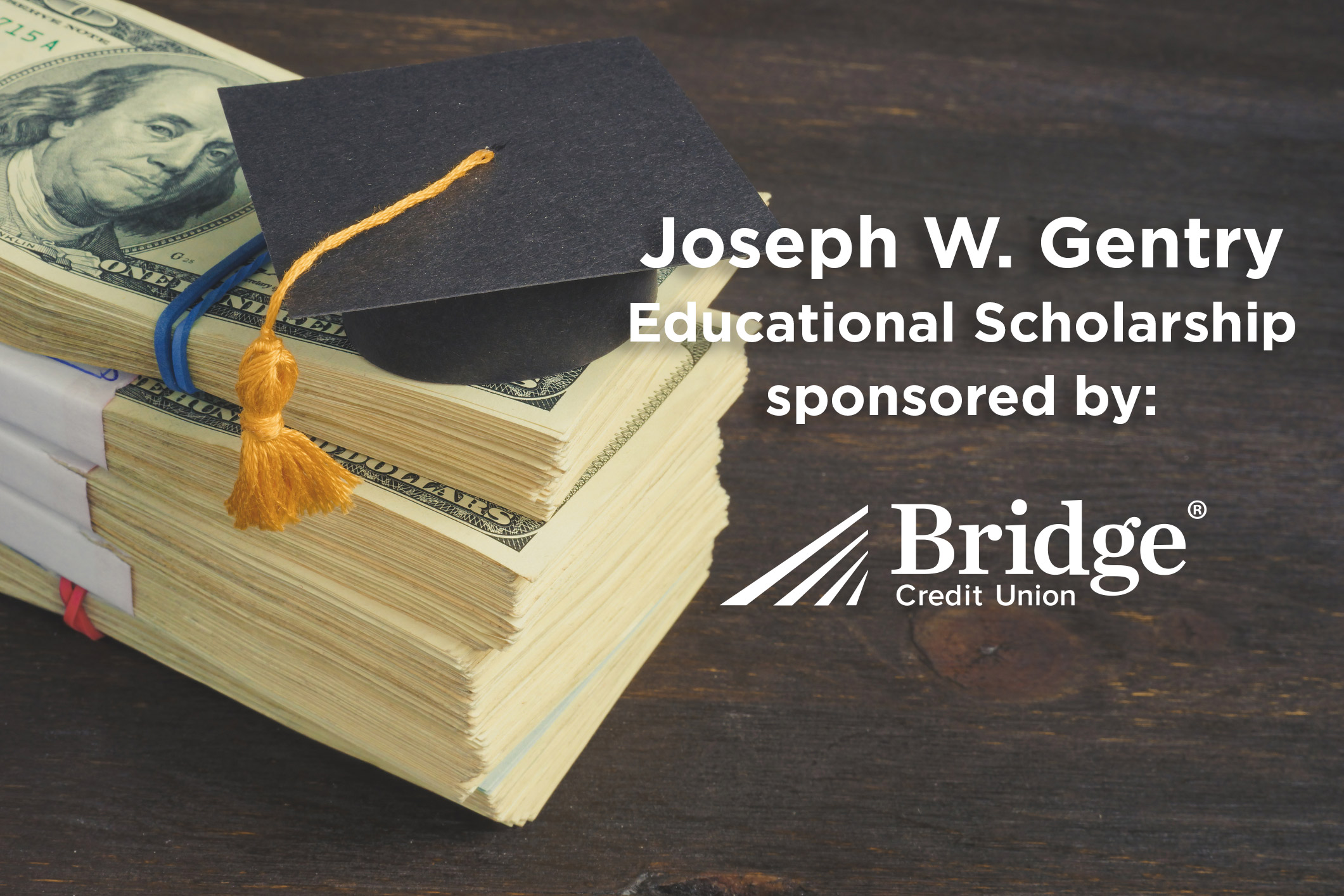 History
In 1967, several ODOT employees came together and formed a credit union based on the cooperative philosophy of people helping people. One of these employees was Joseph W. Gentry, who served on the board of directors until he was appointed Director Emeritus. As Director Emeritus, Gentry represented the values and traditions upon which this credit union was built. He had two passions: the credit union and education. It is our privilege to carry on his legacy!
Scholarship Details
In honor of Joseph W. Gentry, we are awarding two scholarships of $2,000 each to help cover the costs of post-secondary education. Applicants must be a Bridge Credit Union member, Struthers CU member or, have a parent/guardian who is a Bridge Credit Union or Struthers CU member. Whether you're pursuing an undergraduate degree, graduate degree, or certificate program, you can apply!  Each year, candidates with the proper qualifications are required to answer one credit union-related question (please see below).
This Year's Theme:
"How Can Credit Unions Support The Local Community?"
Eligibility Requirements:
To receive the scholarship, applicants must meet the following eligibility requirements:
Member in good standing (no charged off loans, or other account hardships caused to the credit union).
Not an immediate family member of any board members, or employees of the credit union.
Accepted to attend an accredited college or university, trade association, or other continuing education program.  Verification of acceptance or enrollment will need to be submitted upon request, prior to distribution of funds.
Submission Deadline
The deadline for submissions is April 30,2023.  Winners will be notified sometime in the month of May. You may send a written or video submission by email to Scholarship@bridgecu.org.